About SBH
SandbridgeHouses.com is the most comprehensive source for gorgeous homes located in Sandbridge Beach in Virginia Beach, Virginia. See our Featured Listings here.
"Sandbridge Beach… it's not just a community, it 's a lifestyle!"
Come see us soon.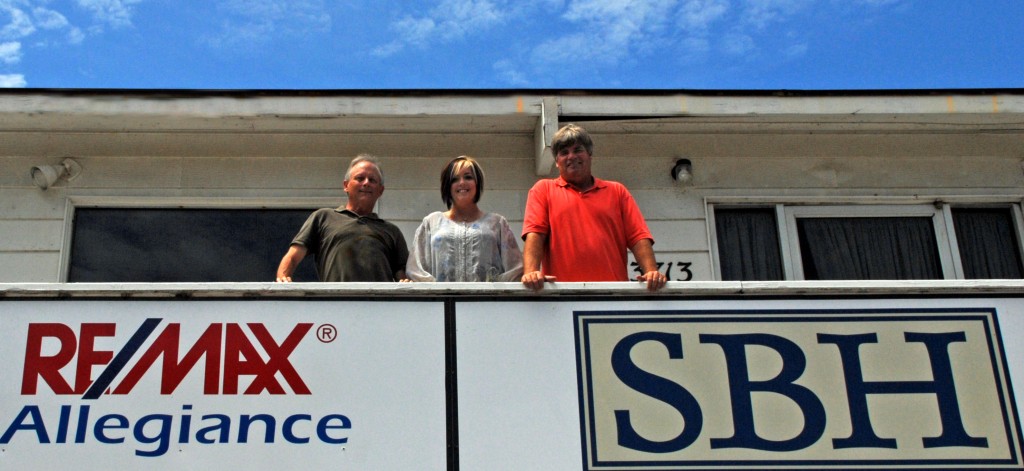 The SBH Team is made up of four counterparts:  Owner/Agent Pat Barton, Photographer George Everett, Web Designer/Developer Chris Pfaffinger and Listing/Marketing Coordinator Kaycee McCoy.  The team goal is to ensure that clients receive the absolute best real estate services for their buying and selling needs.  The SBH Team strives to stay on top of the ever-changing trends of the real estate business and provide an unparalleled level of customer service that is personal and unique to each and every client.
Pat Barton is the Owner/Agent who has built the SBH Team.  As a local who has lived in Sandbridge for over 30 years, Pat has been actively involved in the community through the Sandbridge Civic League, A Dolphin's Promise, Sandbridge Beach Business Association and many other organizations.  Pat has an extensive 20+ year background in sales and marketing and has been selling real estate for 8 years.  Pat's knowledge of the Sandbridge Beach community and experience is invaluable to his clients.
George Everett is a Virginia Beach native that loves his job as a photographer and it shows in his work.  George began his career in media at WVEC-13 TV and has a Master's in Education.  Since 2001 George has been working independently as a real estate photographer.  He is well known for his stunning virtual tours and photos that portray coastal homes in their best light.  George has been an integral part of the SBH Real Estate Team since 2005.
Kaycee McCoy is the Listing & Marketing Coordinator and handles a wide variety of tasks for the SBH Team.  She began her career in real estate in 2007 at a prominent real estate office in Dallas/Ft. Worth where she held positions including Receptionist, Graphic Design/Listing Team and Photographer.  Kaycee has been a part of the SBH Team since July of 2010 when she began her own company.
Pat, George, Chris and Kaycee aspire to be a professional team that provides a powerful combination of skills to SBH clients for many years.